Whimsical fantasy worlds inspired
by endless travel & exploration.
I am an artist and author and have spent much of my life abroad. I grew up in the Spice Islands of Indonesia. A childhood of travel and immersion into a variety of cultures at such a young age has left me with the desire to explore the earth and share my experiences through art.
Like many creatives I know, for as long as I can remember, I have made art. It began at an early age sketching in my mother's garden and photographing the neighborhood cats.
I have a formal education in graphic design and began pursuing illustration on my own after moving to Japan in 2013. I dove deep into painting digitally full time, and my passion for drawing and painting blossomed. In 2015, I experienced painting in watercolor for the first time and found it to be the perfect medium for traveling and I haven't put it down since.
Currently I am developing projects around my own foxdragon creatures and am illustrating the first in a series of novels. Find out more about these novels and my writing at Foxdragon.com.
I love creating worlds that reflect my deep desire for adventure, exploration, and magical imagination. Often my artwork revolves around imaginative worlds, epic fantasy environments, and visual storytelling, and I am often inspired by a location or the feeling embodied in an area I have visited. Many of my paintings include small figures in contrast with immersive landscapes to emphasize scale and depth. I currently work primarily in watercolor but am always trying new things and looking for novel ways to enchant my audience.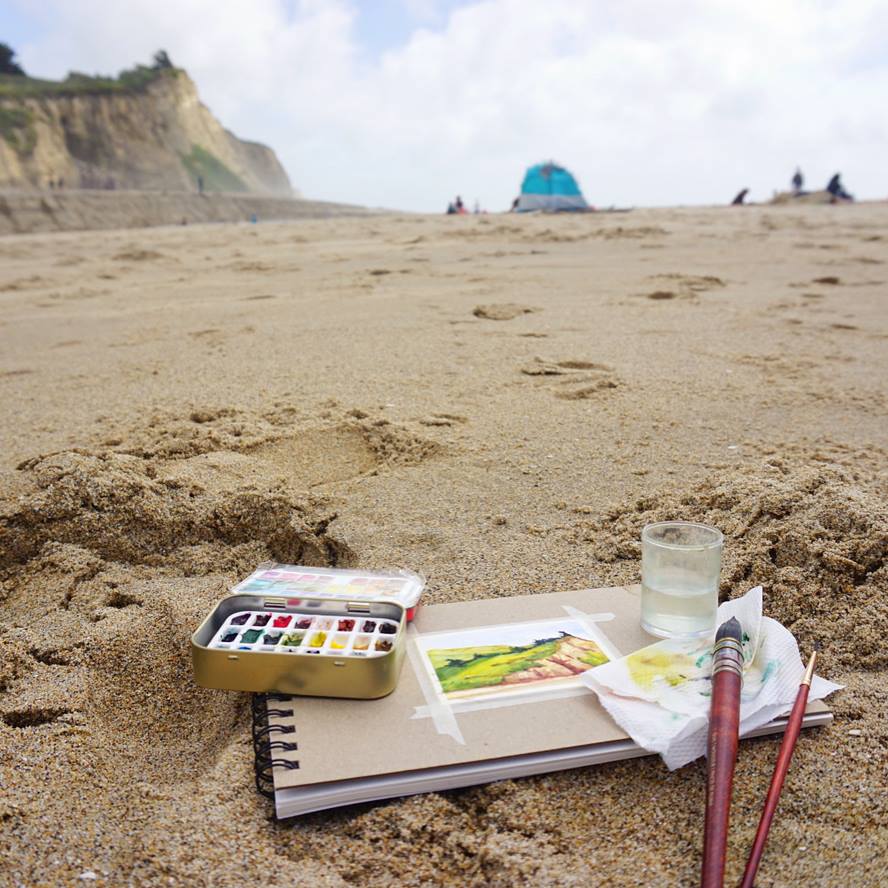 I am passionate about all aspects of life, and I devote a significant amount of time to travel, photography, reading and writing, camping and hiking in addition to making my art.
My paintings reflect this deep desire to explore not only the world I live in but also the ones that are not yet invented. My hope is that my paintings capture this same excitement and awe that I experience in nature and through my wanderings.
I currently reside in the San Francisco Bay Area with my awesome and supportive husband, Anson.